Our goal is to enroll students who demonstrate social, emotional, and intellectual attributes that will set them up for success and allow them to thrive at French Broad River Academy. Students who excel at our school are those who enjoy a challenge, show determination and curiosity when trying something new, are ready to engage with rigorous academics, and are willing to try new things outdoors and away from home.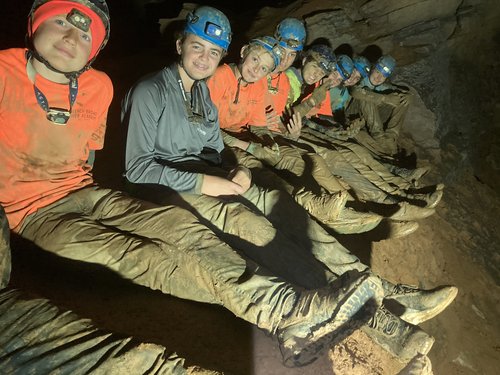 2023-24 SCHOOL YEAR
Admission for the 2023-24 school year is open. Early admissions deadline is December 5, with rolling admissions until classes fill. Click here to start an application.
We begin accepting applications for the following school year in August.
The Early Admission Deadline for the 23/24 school year is Monday, December 5, 2022. All components of the application must be completed and received by this date, including the Student "Shadow Day" Campus Visit, Grades and Test Scores, and Teacher Recommendation. Students whose applications are completed after December 5, or who are applying to a class that is already full, may be admitted to a wait pool. We suggest submitting the online application no later than early November to allow time for the other application components to be completed by December 5.
After December 5: students whose applications are submitted after December 5 will be reviewed for admission on a rolling basis as space permits. Applicants who apply to a class that has already filled will be placed in a wait pool.
Parents should submit an Online Application as the first step:
Our Online Application process and follow-up from the Director of Admissions will ensure that the following components are scheduled and completed in a timely manner:
School Records - standardized test scores and final report cards for the previous two years

Teacher Recommendation - An online referral request will automatically be sent to the teacher of your choice when you submit the application

Student Shadow Day Campus Visit - The shadow visit is a key feature of our application process, giving the applicant a chance to experience our school firsthand, as well as giving us a chance to get to know one another. The visit will include sitting in on classes, taking a swim test during our regularly scheduled PE program, and completing screenings in reading, writing, and math. The shadow visit will be scheduled upon receipt of an online application from the family.

Parent Visit with Admissions Director - This visit is an opportunity for parents to ask questions about our school and program. We typically schedule these visits on the applicant's shadow day either at drop off or pickup.
We encourage all interested families to attend an Open House session as part of the admission process. Click here for information about upcoming sessions.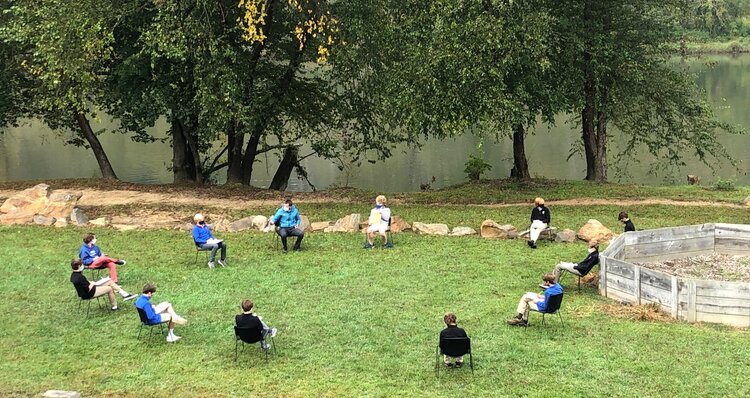 The French Broad River Academy admits students of any race, color, religion, gender identity, sexual orientation, nationality, and ethnicity. All admitted students are afforded the same rights and privileges and given equal opportunities and access to various programs and activities. FBRA does not discriminate on race, color, creed, gender identity, sexual orientation, nationality, or ethnic origin in the administration of academic policies, financial aid programs, athletic, or other school-administered programs. Admission is open to all students that can be reasonably accommodated.