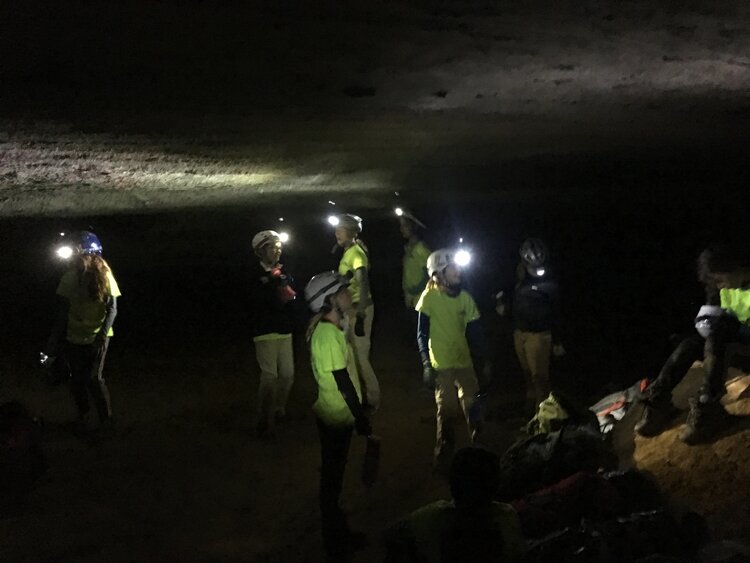 Lessons taught in the classroom are complemented by learning in the field, via our comprehensive outdoor curriculum of whitewater paddling, climbing, hiking, skiing, service learning, and international travel. Field lessons provide a structured, safe environment for students to take risks, face and overcome challenges, and build confidence–leadership skills that will serve them their whole lives.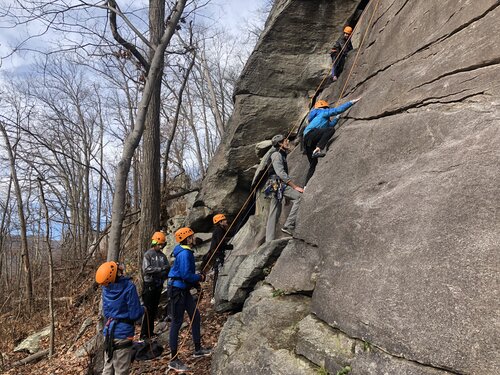 Once each week, our students leave the classroom behind for exploration of our beautiful mountains and rivers. Spring and fall field lessons bring tandem-canoeing expeditions, while winter field lessons are spent honing downhill skiing skills. Throughout the year, groups also go climbing and bouldering, as well as engaging in service learning and field science work.
Multiple overnight trips throughout the year afford students the opportunity to learn basic camping skills and "Leave No Trace" principles. Shared experiences like this also build strong bonds among teachers and students, which serve as the foundation for our relationship-based learning community. This is why, since opening our doors in 2009, each school year begins with Induction, a five-day experience at Camp Mondamin for Boys and at Camp Green Cove for Girls.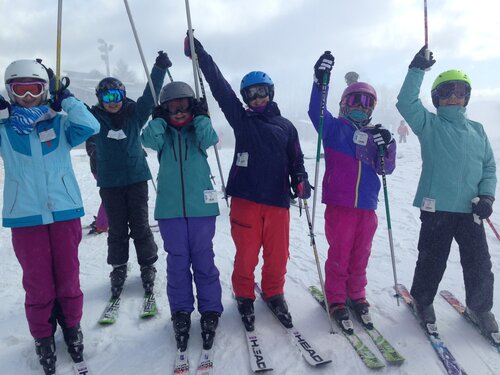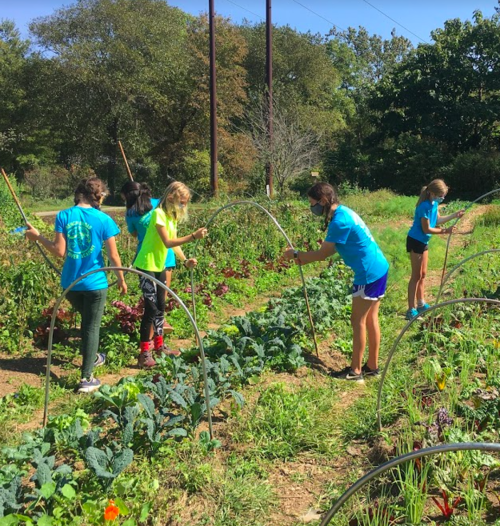 Service to others is at the core of the FBRA mission and vision. Whether it is spending a week in rural Costa Rica working in a farming community, performing stream restoration work with Southern Appalachian Highlands Conservancy, or packing food at Manna Food Bank, FBRA graduates experience a wide range of exposure to local and international issues. FBRA graduates have a clear and concrete sense of what it means to contribute to the betterment of society.
All students travel to Costa Rica for all three years of enrollment to participate in a cultural immersion experience that is increasingly challenging as students rise from grade to grade. Each trip incorporates cultural and language immersion through home stays with Costa Rican families, while also weaving in outdoor experiences and service learning.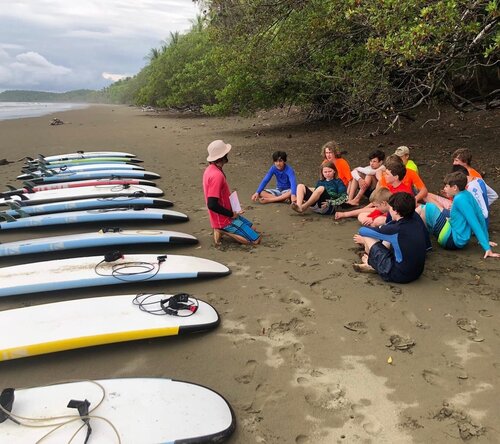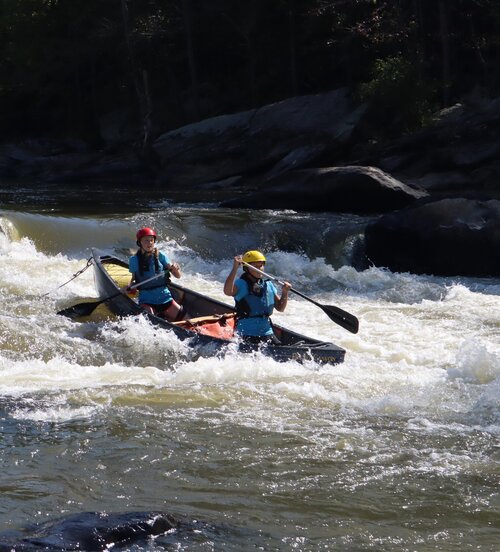 "I still believe that tandem canoeing is a great way to build social skills in middle school students. Canoeing with a partner not only develops whitewater paddling skills and teamwork, but it also strengthens self-confidence as the students progress down rapids and are forced to make quick decisions with instant feedback from the river. Tandem canoeing also forces socialization and communication at a level that few other outdoor pursuits do." –David Byers, FBRA Co-Founder
The French Broad River Academy operates in the Pisgah, Nantahala, Francis Marion & Sumter National Forests with a special use permit. The USDA prohibits discrimination in its programs on the basis of race, color, national origin, sex, religion, age, disability, political beliefs, sexual orientation, or marital or family status. To file a complaint of discrimination, write USDA, Director, Office of Civil Rights, Room 326-W, Whitten Building, 1400 Independence Ave SW, Washington, DC 20250-9410 or call (202)720-5964. USDA is an equal opportunity provider, employer and lender.