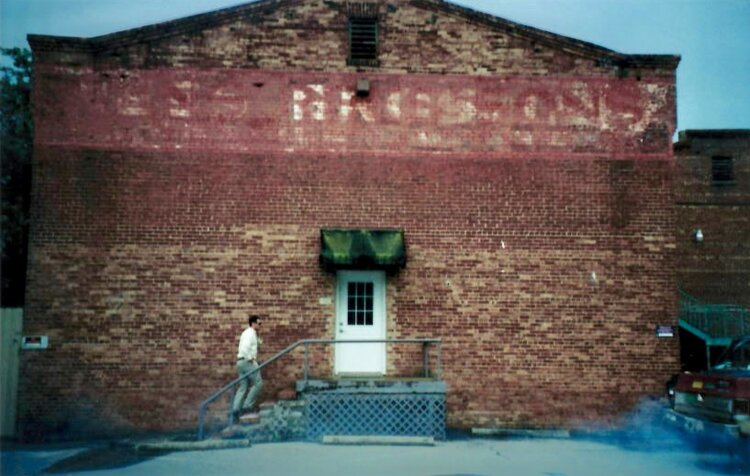 Will Yeiser at French Broad River Academy's first campus in August 2009.
Will Yeiser and David Byers officially launched the French Broad River Academy in June, 2009. However, the story of FBRA goes far back to summers at Camp Mondamin in the early 1990s when David and Will were campers and later, counselors. The two stayed in touch over the years during their various outdoor endeavors in Chile, Jackson Hole, Switzerland, and they both segued into classroom teaching through the Teach for America and KIPP programs. They both ended up teaching for Asheville City Schools and began collaborating on international trips to Costa Rica for Will's Spanish students at Asheville Middle School.
Will Yeiser also partnered with French Broad Riverkeeper Hartwell Carson and began taking middle school students on the French Broad River. The river and the surrounding watershed became the classroom. Whether students were conducting water quality testing, collecting tires, or building rain gardens, Will experienced the engagement, learning, and growth firsthand that comes with experiential learning.
Will became increasingly aware of the already established and successful all-girls middle school Hanger Hall in Asheville.  After researching the advantages of split gender education and reflecting on the impact of his all-boys summer camp experience at Camp Mondamin, he concluded that there was a niche and a need for an all-boys middle school program in the area.
He took his concept and ideas to the Harvard Graduate School of Education where he obtained his Masters in Education in School Leadership while designing the plan for the French Broad River Academy. After recruiting six families, securing a lease at an old tannery building in the River Arts District, and obtaining a donated Pontiac minivan, FBRA opened its doors in August of 2009.

By 2014, the all-boys school had grown to the capacity of 72 students, 13 full-time staff, dozens of canoes, and a compelling presence in both the educational and outdoor communities of Western North Carolina. FBRA received its accreditation from the Association of Experiential Education in 2013. In 2014, three acres of river frontage were donated to FBRA for its future campus. In the fall of 2015, that dream of a riverfront campus became a reality, and the boys moved into their green-built Deltec structure in Woodfin, North Carolina.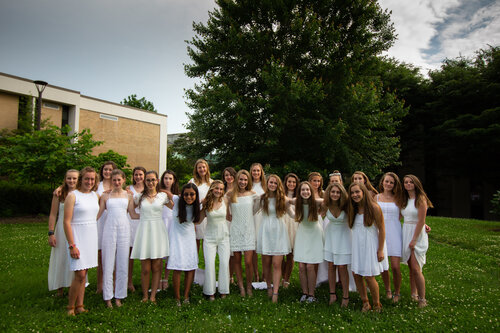 Led by Girls Program Director Jen Horschman, FBRA Girls opened its doors in August 2015, and paralleled the same educational model created for the boys which has been so successful. FBRA Girls began with twenty 6th-grade students, and by the fall of 2017 had grown to accommodate its target enrollment with space for 72 girls.
FBRA Girls moved out of the original River Arts campus and into their new facility in Woodfin just one mile upstream from the Boys Program in the fall of 2019.
Both campuses are located just north of Asheville's city center in Woodfin and have access to three acres of beautiful riverfront land, a perfect fit for our unique programming and mission. With both campuses located on a flat, calm stretch of the French Broad River, students and staff can easily and immediately access the river for:
academic fieldwork and research

whitewater canoe instruction

conservation and restoration service projects
Construction is underway to complete a new riverfront campus for the North Campus/Girls Program. Contact Director of Development Katy Palombi to learn more about this exciting project. In addition, the Town of Woodfin is partnering with Buncombe County to design and build a new riverfront greenway complete with parks, access points for boating, and a new artificial whitewater wave that will be located exactly between the two campuses.er