FBRA Girls Building Project
In the fall of 2019, our Girls School moved to a new campus on Riverside Drive just a mile south of our Boys School campus. French Broad River Academy has purchased the land, completed environmental remediation on the property, brought in utilities, and established the school in two modular buildings. While we will eventually build a permanent school building, our next step is to complete our outdoor equipment building.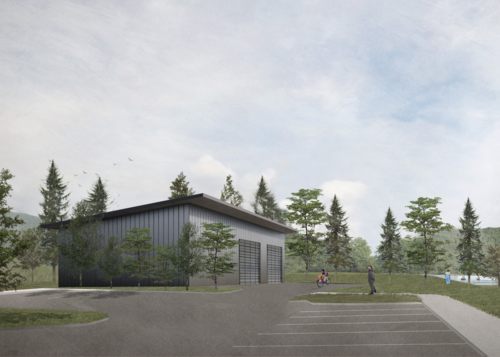 Nick Williams, Maria Noakes's husband, gave us permission to name the outdoor building at the new girls school, the Noakes Outdoor Center. Maria's life was full of adventure, fun, and friends . . . all foundational elements of FBRA. Each year we will tell every new sixth grader about Maria's zest for life and her support of family, friends, and strangers (who soon became friends). Her memory and legacy will continue to live through the years.
We need your support to get the Noakes Outdoor Center completed. There are many ways to get involved in this project:
The below livestream recording contains an overview of the project and a number of answers to questions about the Noakes Outdoor Center.