Asheville's proximity to multiple rivers, mountains, and parks creates the perfect base for access to FBRA's experiential program.
Our two, riverfront campuses are located just north of Asheville's city center and less than a mile from each other. These sites provide safe, autonomous space and access to flat, calm stretches of the French Broad River, ideal for:
academic fieldwork and research

whitewater canoe instruction

conservation and restoration service projects

collaboration and resource sharing between our two campuses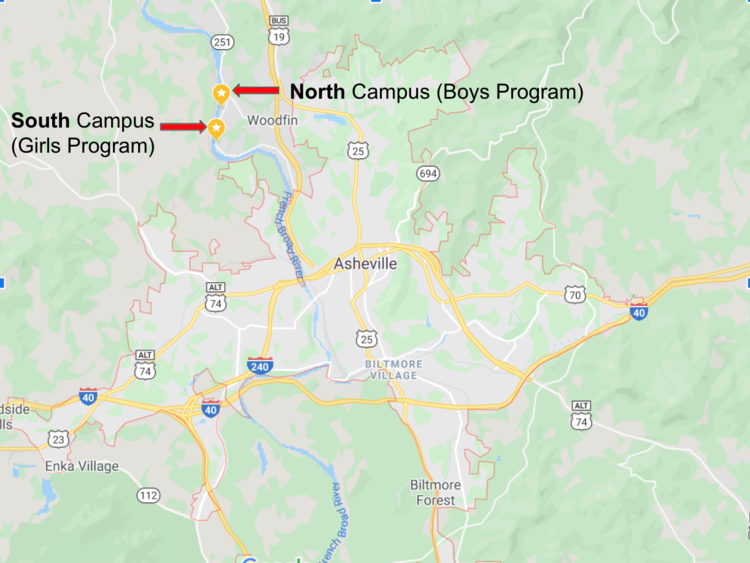 Asbestos Compliance Statement: No asbestos-containing building materials were specified for use in the construction of our school buildings. The US Environmental Protection Agency's (EPA) Asbestos Hazards Emergency Response Act (AHERA) requires us to notify you that we are aware of AHERA regulations and that we are in compliance. More information about our asbestos compliance can be found here.