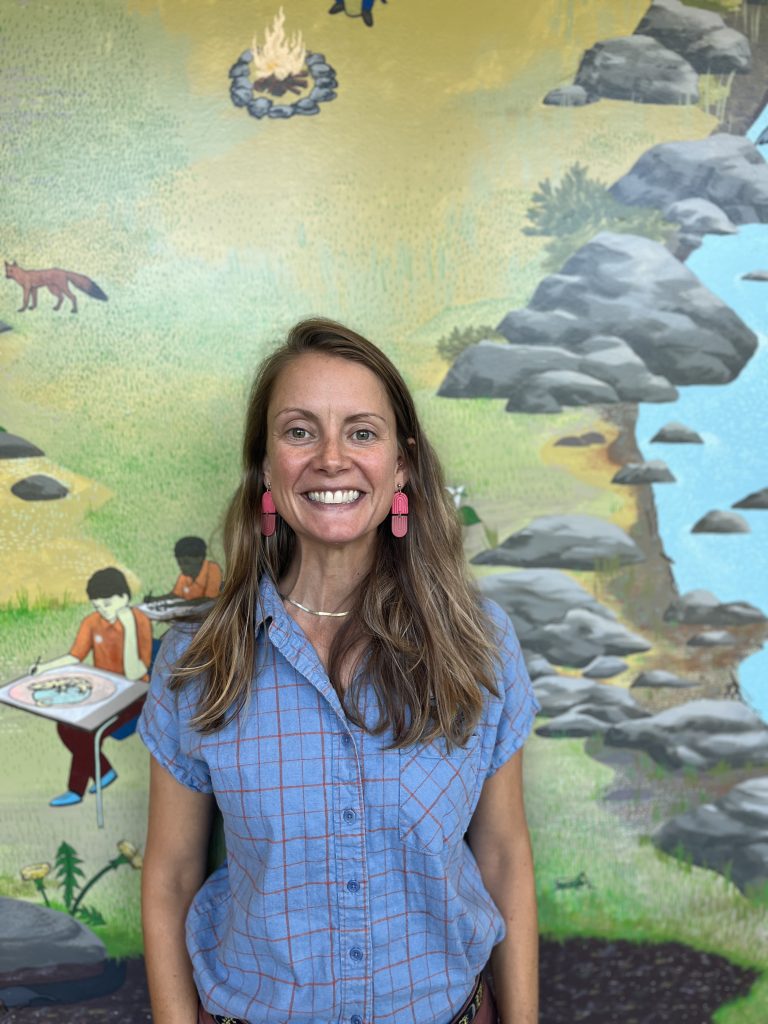 Ellie teaches 8th grade Biology at the Boys Program.
Where were you and what were you doing before coming to FBRA?
I took a "ski-batical" last year and lived in Ogden, UT. I worked and taught skiing at Snowbasin Ski Resort in the beautiful Wasatch mountain range. Prior to that I was teaching science at both the middle and high school level.
Favorite book that you read over the summer?
Cloud Cuckoo Land by Anthony Doerr
If you could have lunch with anyone, alive or deceased, who would it be?
What a hard question. At this moment, I would love to sit with a wonderful musician and artist, Valerie June. She is an author, banjo player, and incredibly talented songwriter and singer. Her voice has a haunting southern vibe that I just love. She seems grounded, whimsical, with a wonderfully natural aura about her. I would dig just hanging with her for a day. Check her out if you don't know about her.
Favorite adventure?
I've been fortunate to have many adventures in my life from living out of my truck, kayaking in Canada and Costa Rica, and spending three months in China. This past year, my favorite adventure was a backcountry skiing trip in the Uinta mountains. The yurt was completely covered in snow. We had to dig our way into it. But it made for some epic powder turns. I was out there for 5 days with two of my best friends. We would wake, build fire, melt water, then head out for some great turns. On the night of the full moon we got out on our skis too- it was magical.
What inspires you to teach?
I left my job as a geologist to become a science teacher because I love how different each day can be. The energy of the students, the chemistry of the class, the academic content, the personalities, all make for some interesting, challenging, inspiring, and fun moments. I do not get 'bored' teaching. I just love sharing my passion and getting to know the humans that will become our future generations.
How does FBRA stand out from other middle schools?
I'm partial to the whitewater aspect because I love being on water: kayaking, canoeing, SUP-ing, boogie boarding, you name it- I'm into it. The dynamic nature of water has always moved me (literally and figuratively). FBRA stands out because it provides students the opportunity to learn in a dynamic system, canoeing whitewater. Students can take the communication skills, perseverance, grit, and determination it takes to master canoeing rapids way beyond the classroom. It's a life skill that is more essential than memorizing facts, formulas, etc. Experiential learning is the best learning!